Reclus 6275m
A very high and remote peak in the south Argentine Puna de Atacama. It is normally climbed form either Catamarca or La Union. There are extensive 'Inca' ruins on the summit, including walls, altars, house foundations and much firewood and straw. We made the second ascent (and first ever British ascent) of this peak in November 2000.
The peaks quoted altitude has long been 6335m, but the SRTM data indicate an altitude of about 6275m is more likely.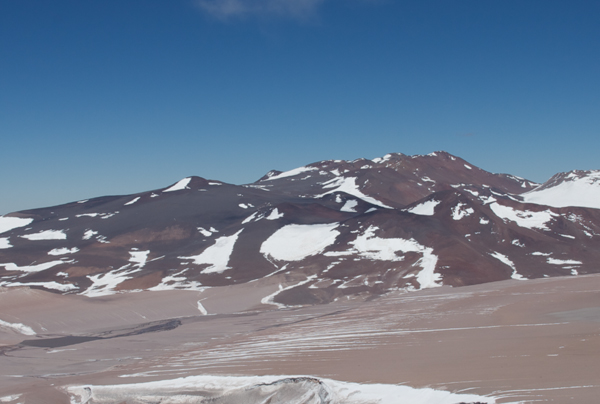 Reclus from the Cordon de los Pioneros to the east.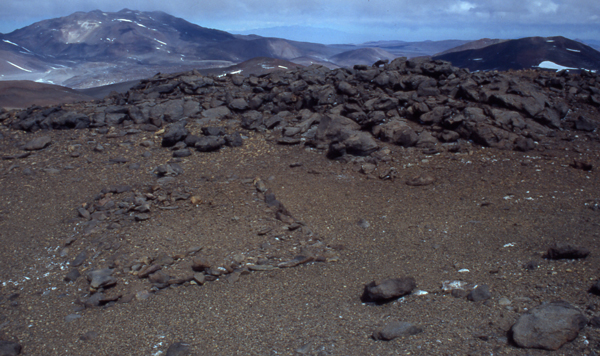 The archaeological ruins on the summit of Reclus, Bonete in the background.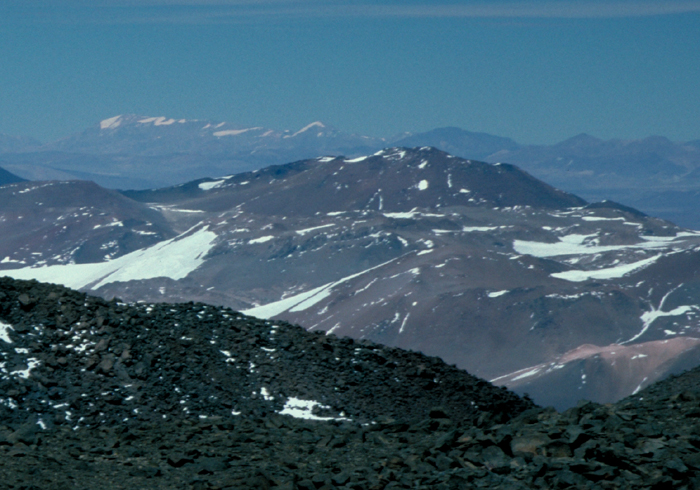 The twin summits of Reclus from Pissis to the northeast.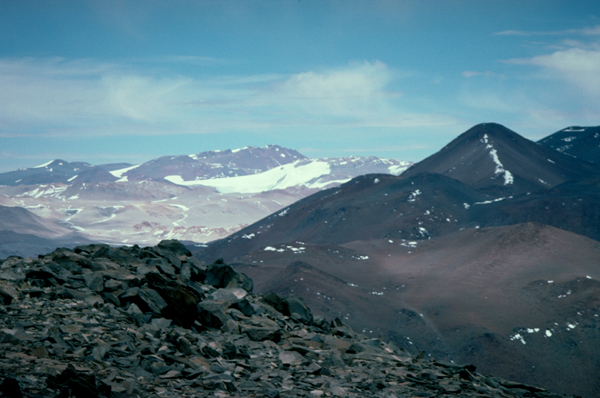 Reclus from the summit of Nacimiento del Jague taken on the first ascent of Nacimiento in November 1996.
We can organise guided ascents of this peak. For details of how to climb Reclus and the neighbouring peaks of the Puna, please see our guidebooks, which are available in English, Spanish, Polish and French editions, direct from us or from all good bookshops and mountaineering shops.
---