Colombia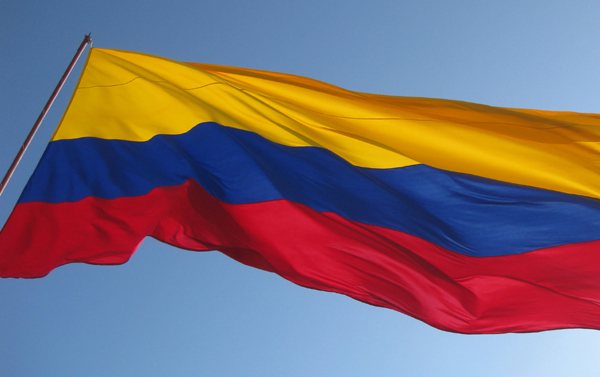 There are three main areas of Colombia of interest to mountain adventure travellers.
Sierra Nevada de Santa Marta
In the far north of the country are the Sierra Nevada de Santa Marta where Colombia's highest peaks of Bolivar and Colon are located. This remote mountain range has been difficult to access for many years due to FARC guerrillas, narcotraficantes and reclusive Indian tribes, but conditions have been improving. An Andes trip went to the mountains in December 2015 and succeeded in making the first ascent of the highest peak, Pico Colon, for many years. For more details of this unique expedition see our Firsts page.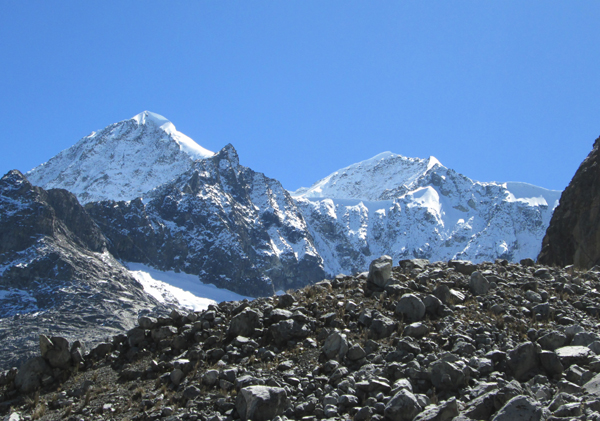 Bolivar and Colon, the highest peaks of the Sierra Nevada de Santa Marta. Photo - Sergio Llano
---
Sierra Nevada del Cocuy
The Sierra Nevada del Cocuy are located a days travel north of the capital Bogota. The best time of year to visit these mountains is the dry season (December-April). One of the most scenic parts of the Andes, this range boasts snow-capped peaks, huge rock walls and unusual vegetation. The area is popular with local Colombian climbers and walkers.
Access from Bogota by road or by flying first to the northern city of Bucaramanga then by road to the wee village of Cocuy at 2700m. From here a six day trek takes you around the central part of the Cocuy massif or you can climb the highest peak, Ritacuba Blanco c.5410m, which is a fairly straightforward snow climb. The trek and peak are included in our Colombia Climber itinerary.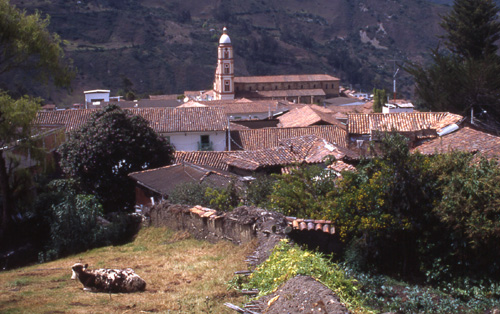 The village of El Cocuy, one of the prettiest in the Andes
---
Los Nevados
The closest mountains to the capital Bogota, accessible by road or by flying to the spectacular city of Manizales first. The mountains are just a short drive from Manizales up through forests and dairy farmland before reaching the high paramo (moorland) on the edge of the range. Much of the central part of the range is a volcanic desert and there are impressive volcanic cones and lava flows.
Los Nevados are Colombia's most accessible mountain range and its easy to make ascents of Tolima 5274m, La Olleta 4800m, El Cisne 4700m, Nevado Santa Isabel 4950m and Nevado El Ruiz 5311m. The latter is an active volcano which erupted to devastating effect in 1987. Most peaks are very easy glacier ascents and ideal as an introduction to high altitude mountaineering.

Panorama of the crater on Nevado el Ruiz, Los Nevados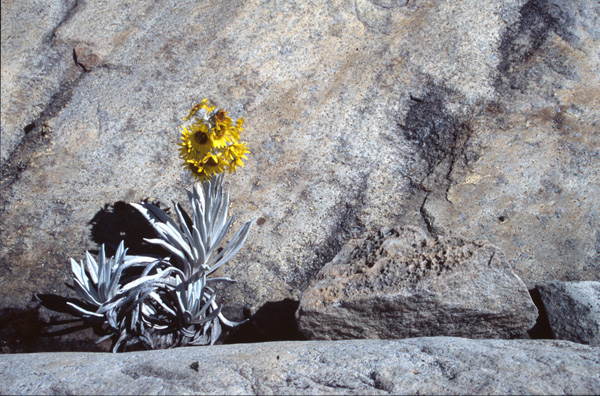 Espeletia flower.
---
Colombia Factfile
When to go - The best season for most hikes is the dry season from December to March or April.
Weather - Tropical, often with heavy afternoon storms. Generally warm and humid, freezing level about 4500m
Flights - From London to Bogota directly with Avianca, or via Madrid, Paris or Miami. From about £800
Guidebooks - The Andes - A Guide for Climbers is the only English language guidebook to feature the peaks of the Colombian Andes.