Volcan Payun Matru 3715m & Cerro Payun 3838m
Payun Matru and Cerro Payun are two volcanic peaks which lie entirely in Argentina north of the town of Chos Malal. These mountains has very little snow on them.
Cerro Payun from the north.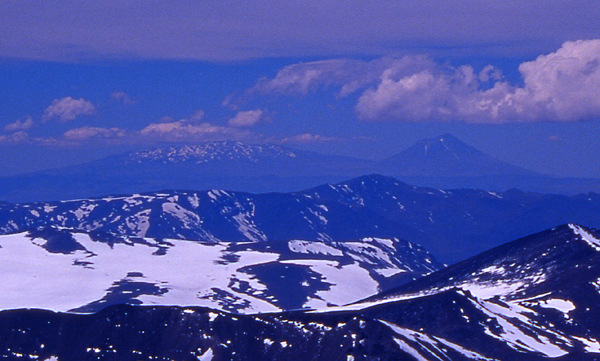 Volcan Payun Matru on the left and Cerro Payun, the steep cone on the right, from near the summit of Domuyo, October 2006.
We can organise guided ascents of these peaks.
Back to list of Patagonian peaks
---