Fitzroy 3441m
Aguja Poincenot 3036m
One of the highest peaks on the south Patagonian ice-cap and one of the most famous peaks in the Andes. It lies in the Los Glaciares national park in Argentina. Also known by the native name of Chalten. A very difficult ascent first climbed in the 1950's by a French team.
Aguja Poincenot is another pinnacle lying immediately south of Fitzroy.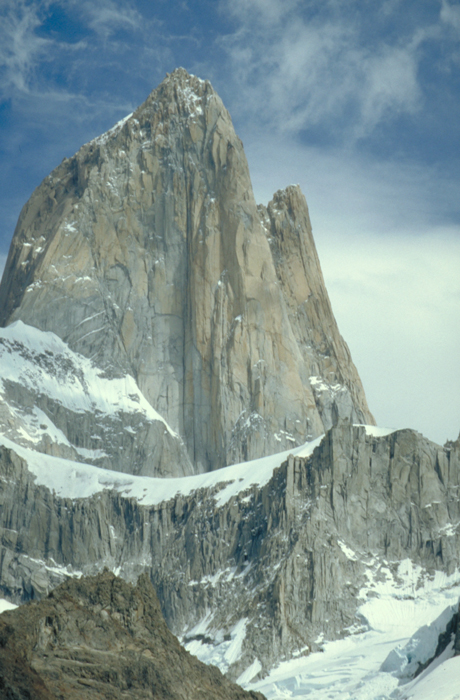 The immense east face of Fitzroy.
Fitzroy (in the cloud) and Aguja Poincenot on the left at sunrise.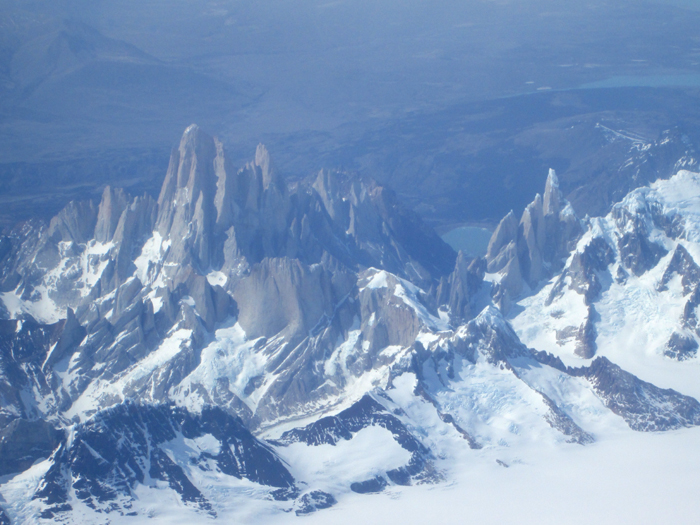 An aerial view of Fitzroy and Cerro Torre on the edge of the south Patagonian ice-cap.
We organise treks to the foot of Fitzroy. Please see our Patagonian Treks page.
For details of how to climb Fitzroy and neighbouring peaks please see our guidebooks, which are available in English and French editions, direct from us or from all good bookshops and mountaineering shops.
Back to list of Patagonian peaks
---