Pico Bolivar 4979m
Bolivar is the highest peak in Venezuela. It lies in the west of the country and is the highest peak in the Sierra Nevada de Merida. The ascent is an interesting and exposed rock scramble. Often given a height of 5007m recent evidence suggests the above height is more accurate.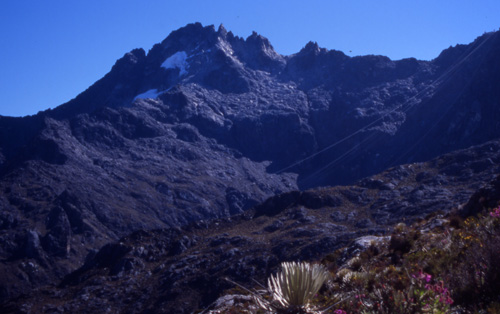 The North face of Pico Bolivar from Loma Redonda.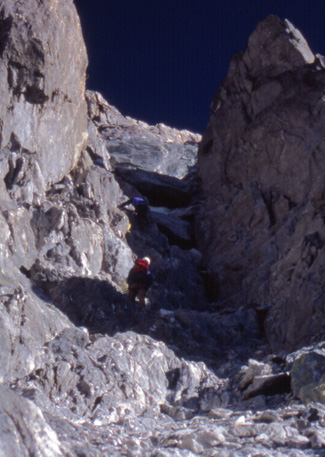 Climbing the Ruta Weiss on Pico Bolivar, Venezuela.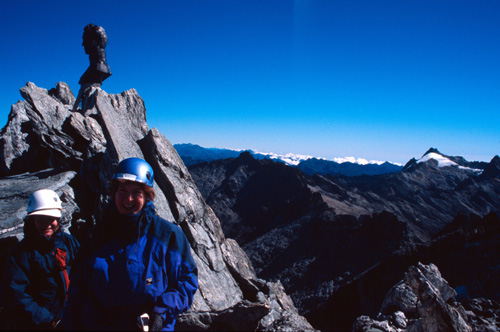 The bust of the great South American liberator Simon Bolivar on the summit.
We have organised expeditions to Bolivar three times before, please see our Sierra Nevada traverse pages for more details. For details of how to climb Bolivar and neighbouring peaks in such as Bonpland please see our guidebooks, which are available in English Spanish and French editions, direct from us or from all good bookshops and mountaineering shops.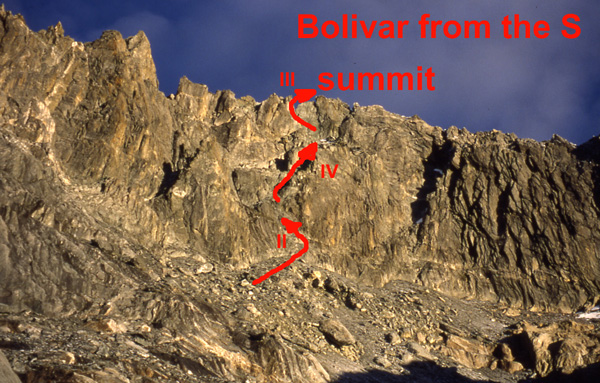 The standard route to the summit on Pico Bolivar.
Back to Alphabetical Peak List
---