Yerupaja 6617m
Yerupaja Chico 6121m
Yerupaja is the highest peak in the Cordillera Huayhuash of Peru and one of the hardest high peaks to climb in the Andes. There are reported to have been very few successful ascents of this Peruvian peak since the mid 1980's. The most commonly climbed route is the southwest face. the approach is normally made from from Huaraz via Chiquian and via Jahuacocha.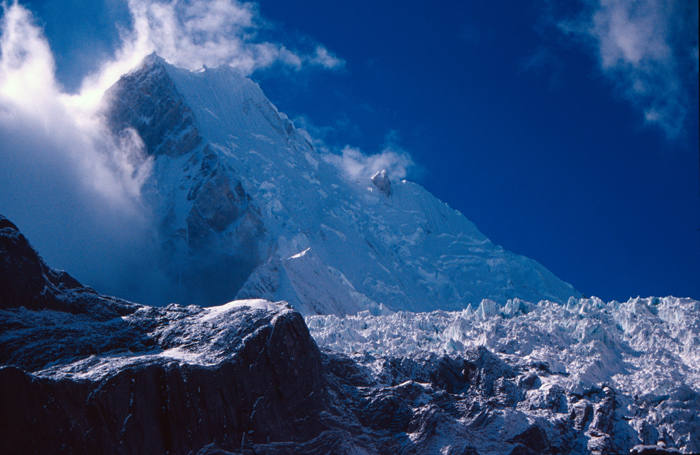 Yerupaja from the moraine camp to the northeast.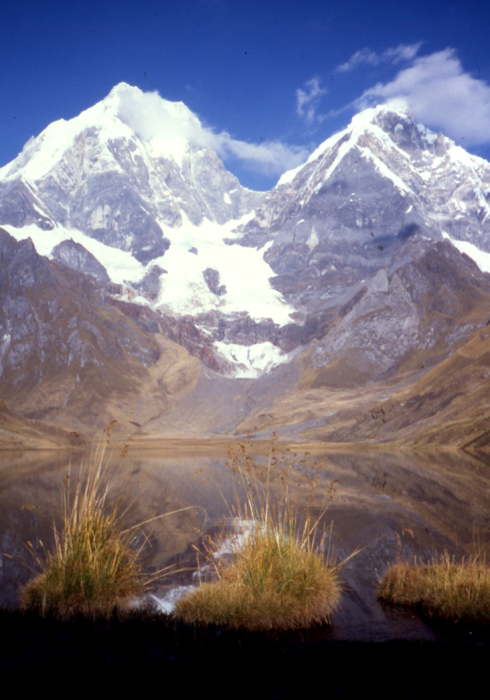 The east side of Yerupaja from the camp at Carhuacocha with Yerupaja Chico on the right.......
Yerupaja Chico, Yerupaja and Siula seen form near Hatunmachay, Peru.
We can organise guided trips to the high camp in a spectacular glacier basin at 5400m under this peak - see our Huayhuash Trek and Climbs dossier for more details. For details of how to climb Yerupaja and neighbouring (mostly easier!! ) peaks in the Cordillera Huayhuash please see our guidebook available in English, Spanish, Polish and French editions, direct from us or from all good bookshops and mountaineering shops.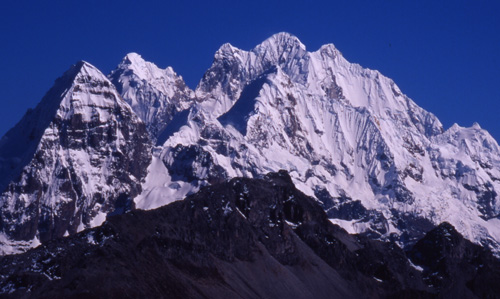 The high peaks of the Huayhuash including Yerupaja and Siula Grande from Leon in the Cordillera Raura.
---