Socompa 6051m
A big and complex volcanic peak in the northern Puna de Atacama on the Chile-Argentina border near Llullaillaco. Socompa rises on the north side of the pass of the same name.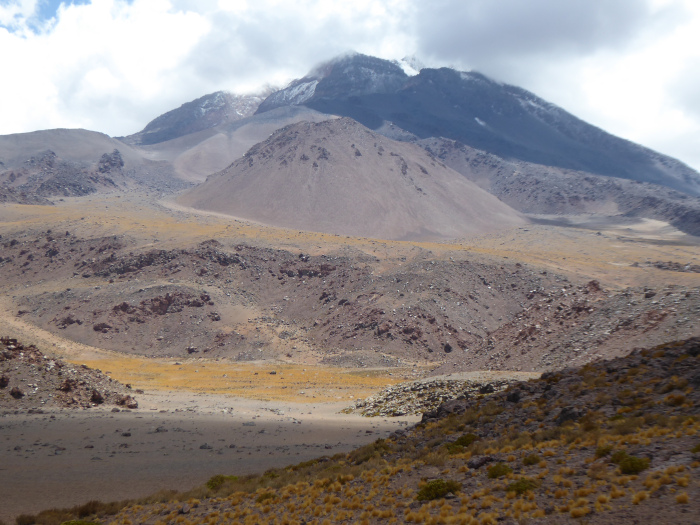 Socompa volcano from near the station, a long climb from here, though a high camp can be made quite well in a large flat area at 4600m behind the prominent lower cone.
We have run trips toSocompa in the past and can easily do so again. For details of how to climb Socompa, Llullaillaco and the neighbouring Chilean Puna, please see our guidebooks, which are available in English, Spanish, Polish and French editions, direct from us or from all good bookshops and mountaineering shops.
---