Pissis Minor Summits
UPAME 6790m
Hombro 6430m
Media 6140m
Altar 6130m
The second summit of Pissis massif is known as UPAME, and is within a few metres height of the main summit. It can be climbed from the same high camp as the main peak. It itself is two separate sub-peaks!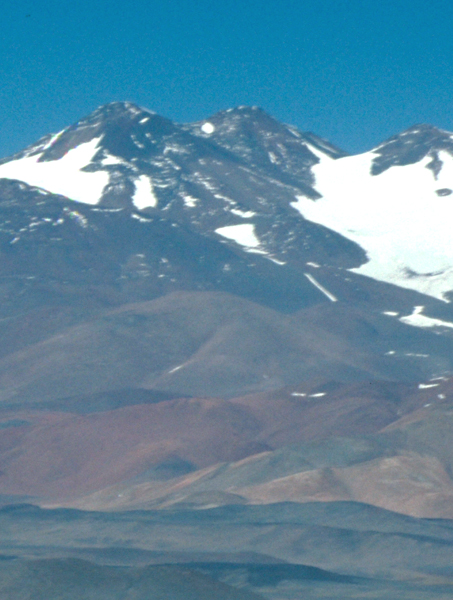 The twin UPAME summits from the north, with the col that separates them form the main summit on the right.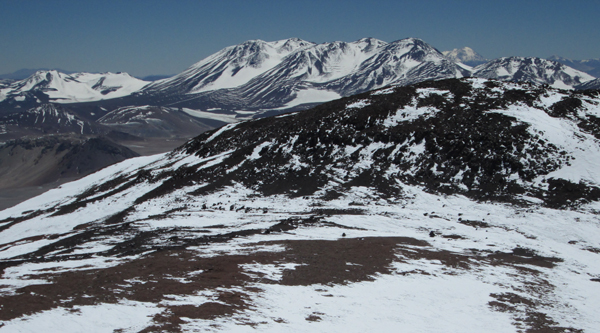 The Pissis massif from the south. Altar is the low snowy peak on the far left. Hombro is the low looking peak that just breaks the skyline on the right.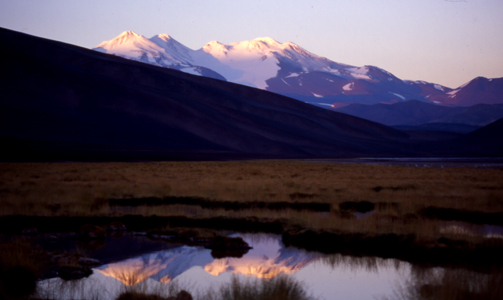 The Pissis peaks at dawn from the Salina de la Laguna Verde to the northeast. The second highest summit, UPAME is on the left.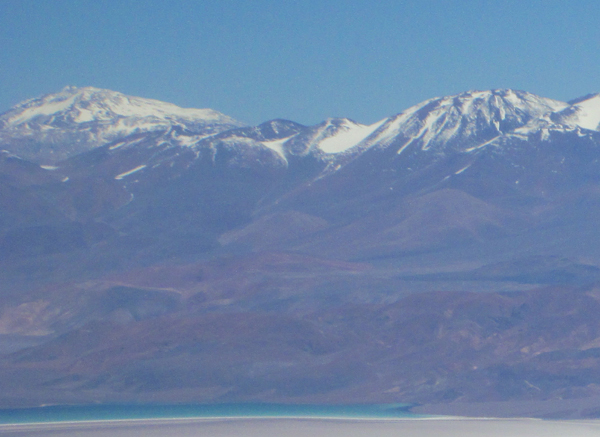 From the north this picture shows Bonete (further away) then the two Pissis Media peaks in the centre, then the bigger bulk of Pissis Hombro on the right..
We can organise guided ascents of this peak and guides, transport etc for private expeditions to Pissis. For details of how to climb Pissis and the neighbouring peaks of the Puna, please see our guidebooks, which are available in English, Spanish, Polish and French editions, direct from us or from all good bookshops and mountaineering shops.
---