Palpana 6035m
Palpana is one of the lowest 6000m peaks in the Andes, but a long ascent form the nearest road at 3900m near the Salar de Ascotan. The height used here is form the SRTM data.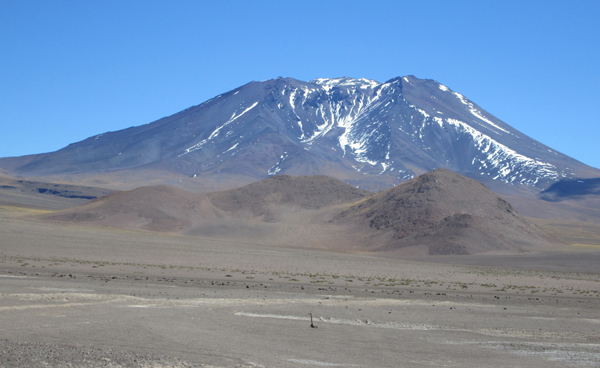 Palpana form the southeast with a reasonable covering of snow.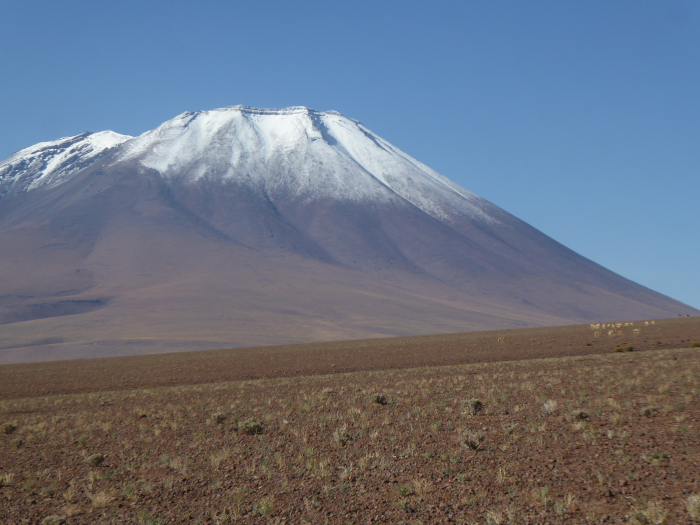 The northeast slopes of Palpana from the Calama to Ollague road. There would often be a bit more snow than this!
We can organise guided ascents of this peak and mountain bike trips to over 5800m near the summit and back down. For details of how to climb Palpana and neighbouring peaks please see our guidebooks, which are available in English, Spanish, Polish and French editions, direct from us or from all good bookshops and mountaineering shops.
---