Mercedario 6700m
Mercedario, the eighth highest peak in the Andes, lies just north of Aconcagua. The normal route is a similar ascent to Aconcagua but more scenic and much much quieter (20-30 climber per year compared to over 5,000). There are ruins from the time of the Incas at 5200m and high on the summit ridge at about 6500m on the normal route. The mountain was first climbed by a Polish expedition in 1934. There is an impressive steep snow route on the south face.
Mercedario from Guanaquitos to the north.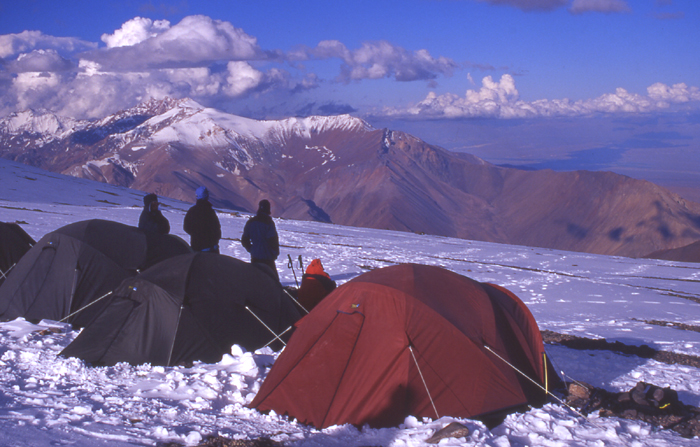 The high camp at La Ollada.
We organise guided ascents of this peak regularly, the photos above were taken from our 2004 expedition. See our Mercedario page. For details of how to climb Mercedario please see our guidebook to the Andes available in English, Spanish, Polish and French editions.
---