El Ermitaņo 6146m
A peak near the Laguna Verde in Chile, just northwest of Ojos del Salado.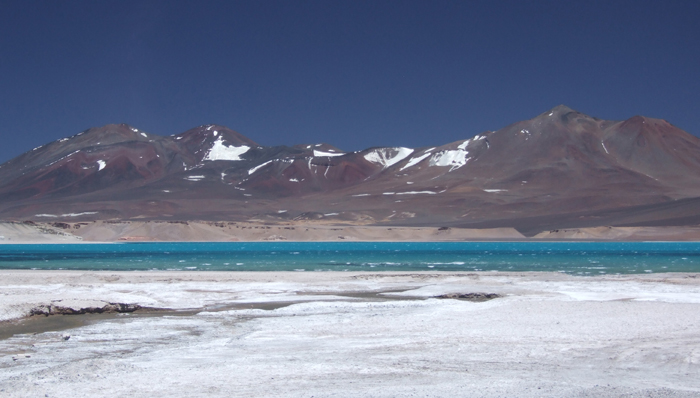 El Ermitaņo (on the right) from near the Laguna Verde.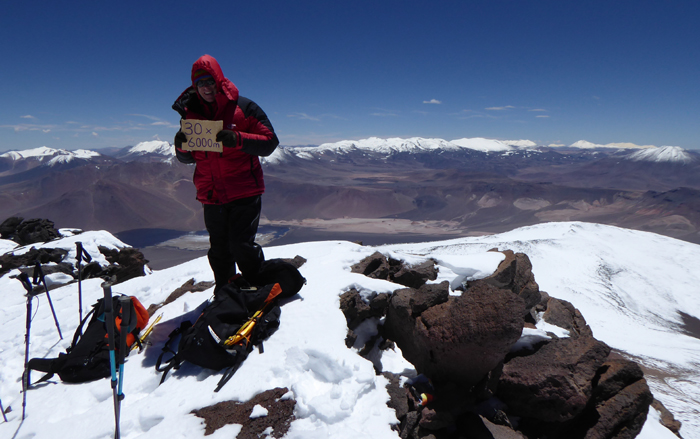 Thom Rankin on the top of his 30th major Andean 6000m peak... Cerro El Ermitaņo, January 2019.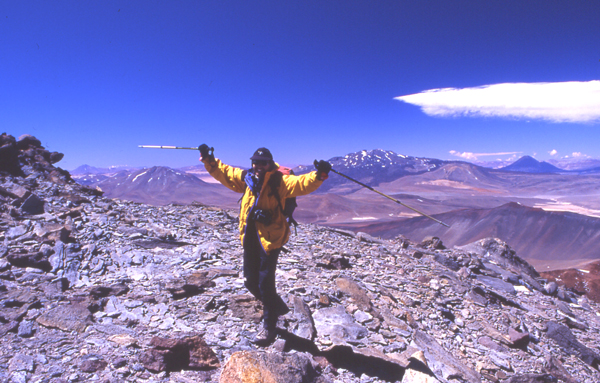 An unknown German climber approaching the summit of Ermitaņo, March 2003. Surely the first time ever that this peak was climbed twice in one day!
We can organise guided ascents of this peak. For details of how to climb Ermitaņo and neighbouring peaks in the southern Puna de Atacama and Agua Negra area please see our guidebook available in English, Spanish, Polish and French editions, direct from us or from all good bookshops and mountaineering shops.
---