El Muerto 6510m
A volcanic high peak on the border near Ojos del Salado the worlds highest active volcano. The recent SRTM data indicate that this peak is more like 6510m high.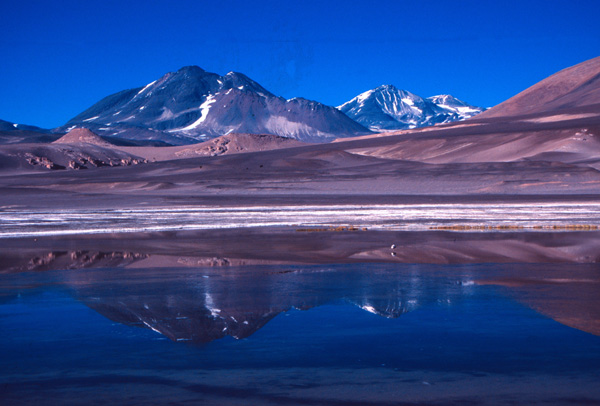 El Muerto (nearer to the camera on the left) from the east end of the Laguna Verde in Chile.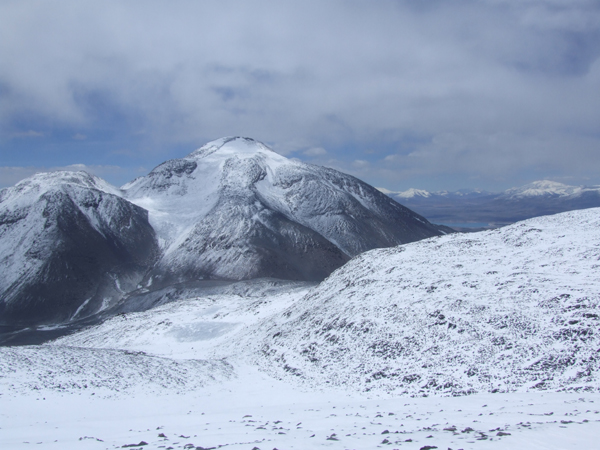 The east side of El Muerto.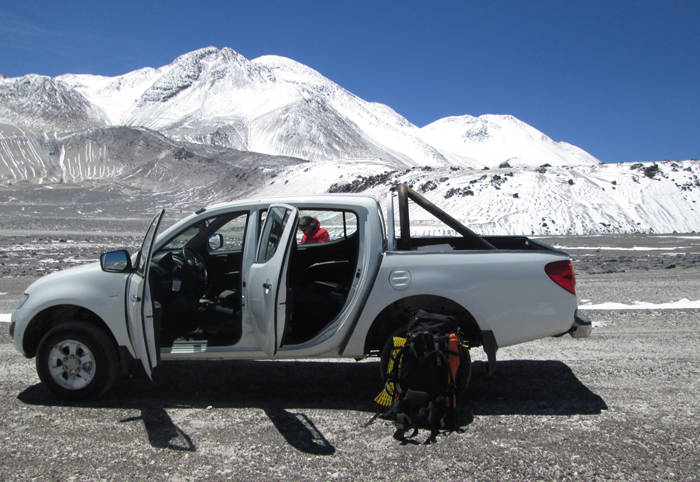 Another view of El Muerto, from the northwest. This photo was takenat the start of the climb, which we began at 5100m on the 4x4 road to the Atacama camp on Ojos del Salado.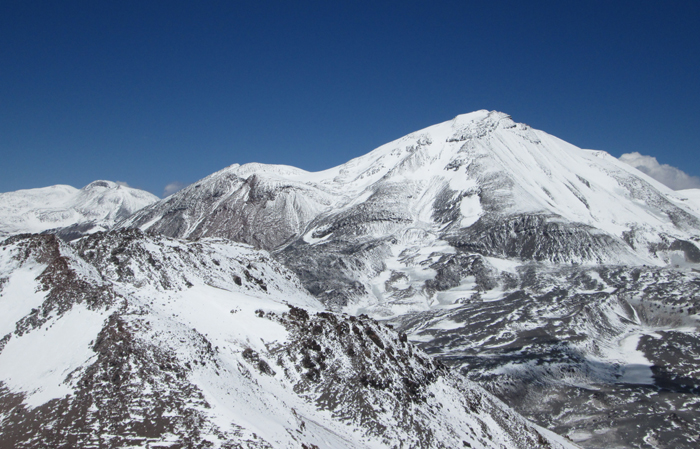 Ojos del Salado as seen from high on El Muerto, about 6300m, in snowy conditions.
We can organise guided ascents of this peak. For details of how to climb Muerto and the neighbouring peaks of Ojos del Salado, Incahuasi and Cazadero, please see our guidebooks, which are available in English, Spanish, Polish and French editions, direct from us or from all good bookshops and mountaineering shops.
---