Chachacomani 6074m
One of the highest peaks in the Cordillera Real of Bolivia. The height quoted here at 6074m has been pretty much confirmed by the 2000 SRTM data. Although the exact height of this peak may differ by 10-20m its definitely over 6000m.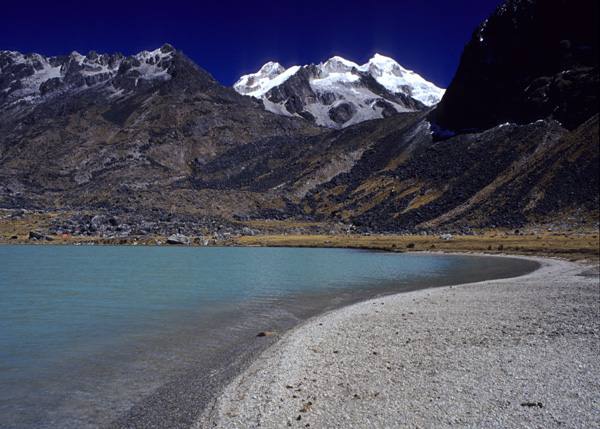 Chachacomani from Lechecocha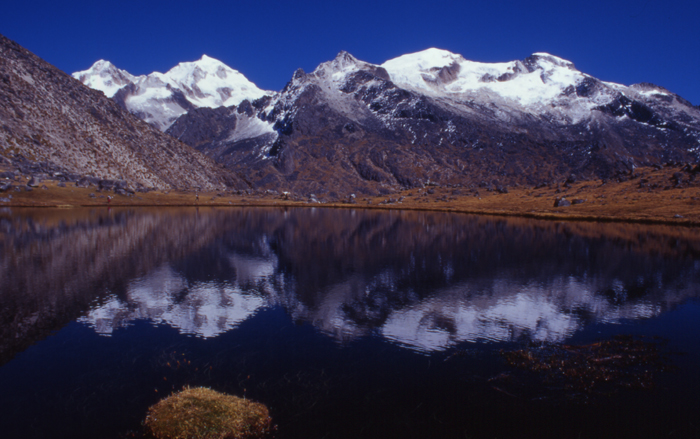 Chachacomani from above Lloco Lloconi, Cordillera Real, Bolivia. We organise guided ascents of this peak. For details of how to climb Chachacomani please see our guidebook, available from good bookshops or directly from us.
---