Baboso 6070m
(also known as Veladero N.E.)
In the southern Puna de Atacama in the province of Catamarca. We made the first known ascent of this peak with four clients on one of our First Ascents expeditions in November 2000.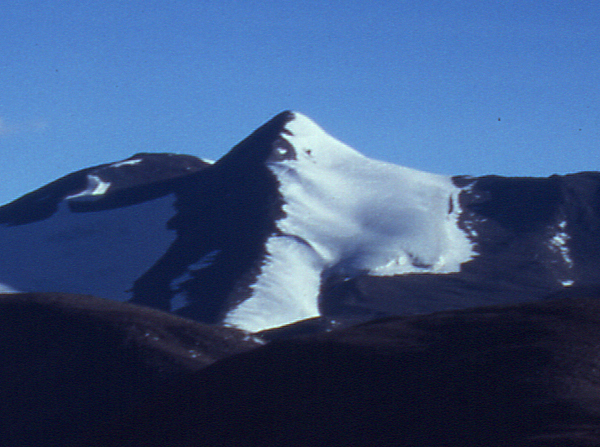 Baboso (a.k.a. Veladero N.E.) from the southwest during an ascent of Veladero. The ascent was by the prominent half rock, half snow ridge facing the camera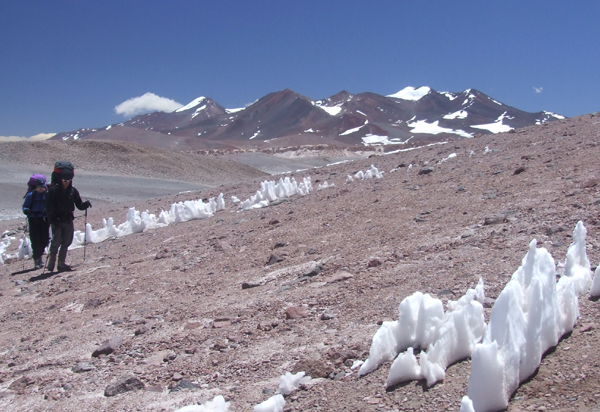 Veladero on the left and Baboso on the right (showing the big southeast glacier) as seen form the Cordon de los Pioneros.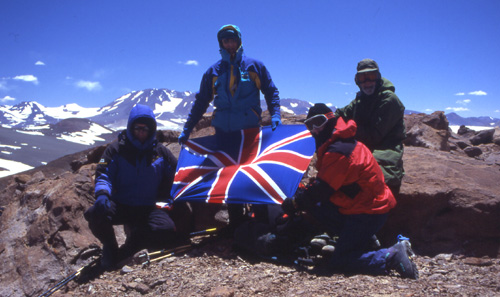 The summit of Veladero northeast, 6070m, four "Andes" clients make the first ever ascent, November 2000. A cold and windy day ... unusual for the Puna!!?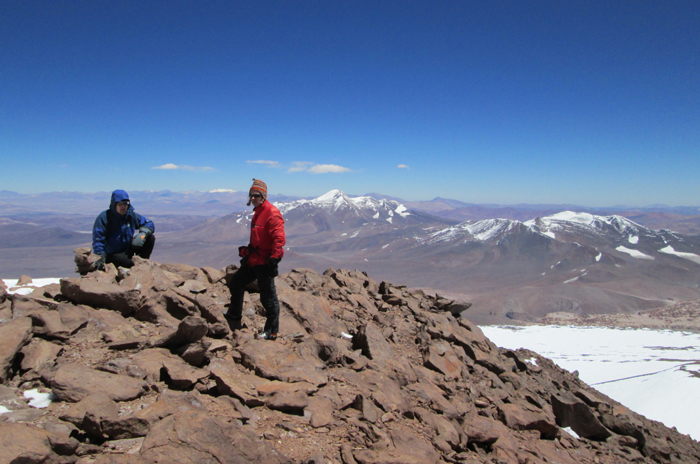 On the summit of Cerro Bonete 2013. In the background are Veladero and Baboso.
We can organise guided ascents of this peak. For details of how to climb Veladero, Baboso and the neighbouring peaks of the Puna, please see our guidebooks, which are available in English, Spanish, Polish and French editions, direct from us or from all good bookshops and mountaineering shops.
---