Aucanquilcha 6176m
Aucanquilcha is one of the easiest 6000m peaks in the world to climb. There is an old road on the north side to a disused sulphur mine at 5800m. While you can't drive to the top all the way, these days only to about 4800-5000m, it certainly makes for an easy ascent route.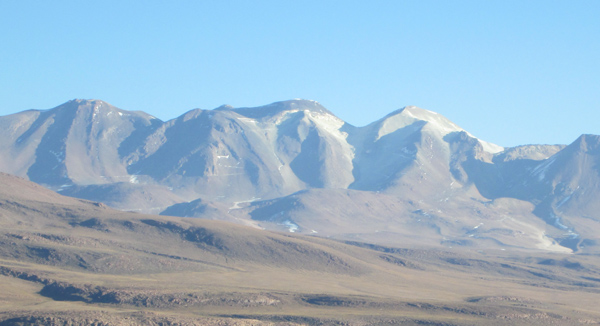 Aucanquilcha from the north, with the old mine road (used as the ascent route) visible.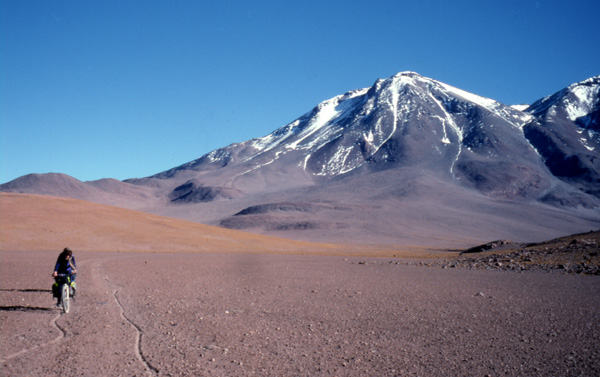 Aucanquilcha from the south, photo taken during our very first mountain bike expedition in 1994. Pictured below is our high camp at 5100m in May 2014 by the ruined cable car station.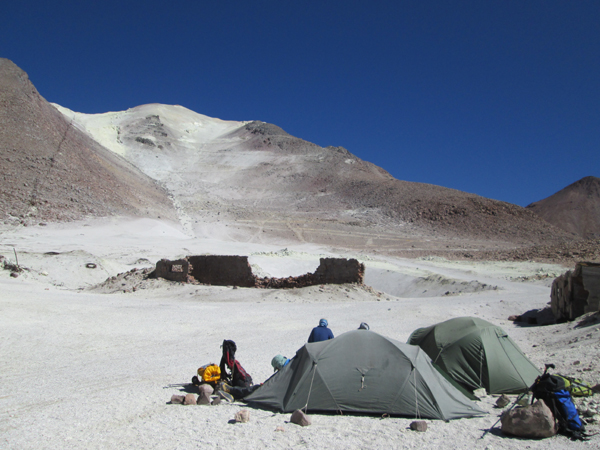 We can organise guided ascents of this peak and mountain bike trips to over 5800m near the summit and back down. For details of how to climb Aucanquilcha and neighbouring peaks please see our guidebooks, which are available in English, Spanish, Polish and French editions, direct from us or from all good bookshops and mountaineering shops.
---