Aconcagua 6959m
At 6959m Aconcagua is the highest peak in the Andes. It is also the highest in the world outside of central Asia. It was also one of the first major peaks in the Andes to be climbed - the first ascent was in 1897 by Zurbriggen and Vines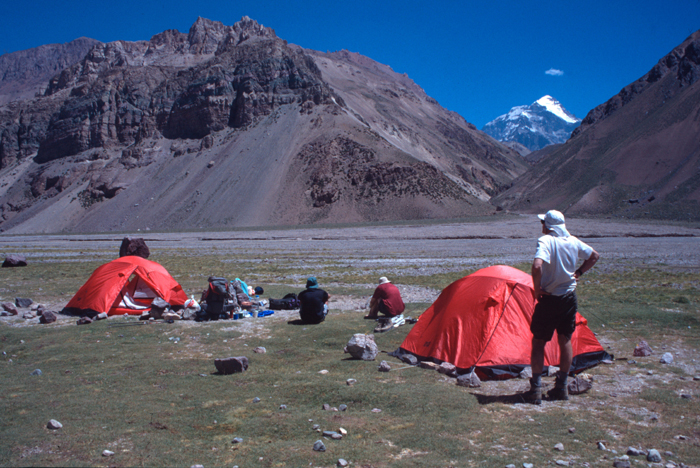 Aconcagua from Casa de Piedra to the east, 2001 expedition
Today Aconcagua is one of the busiest peaks in the Andes, with thousands of climbers coming every year to attempt the normal route. Although not technically difficult the normal route is still a demanding ascent, both physically and mentally. it may be the highest peak in the world you can walk up, but only if you have done a lot of walking and are very experienced. The Polish glacier provides a more interseting and scenic route to the summit, though it is by no means very difficult.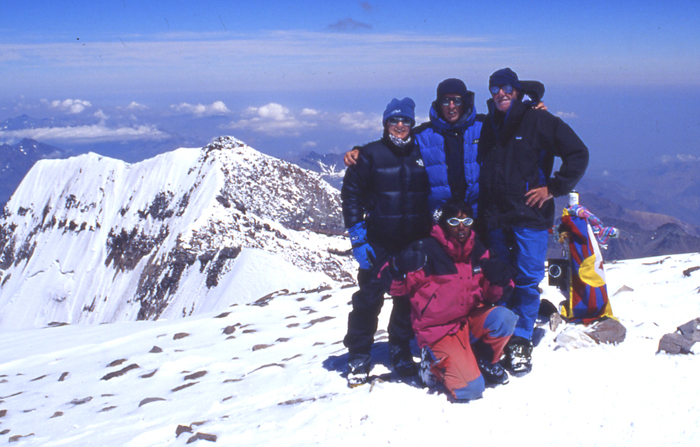 The last few steps to the summit of Aconcagua, February 2001 expedition.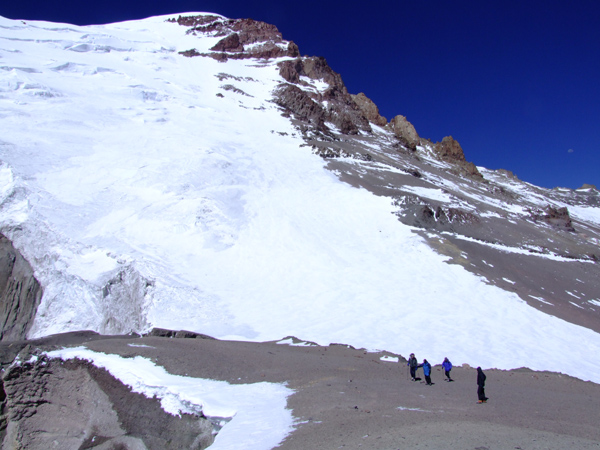 Underneath the Polish Glacier, Aconcagua, January 2008 expedition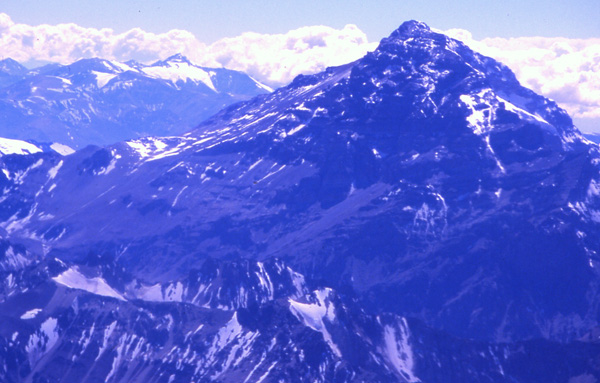 A view of the northwest side of the mountain showing the normal route.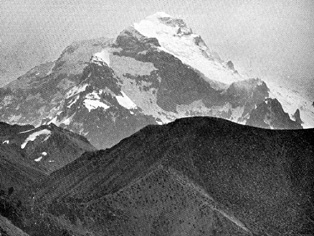 Aconcagua in 1897, photograph by A E Lightbody from the book 'The Highest Andes' by E. A. FitzGerald.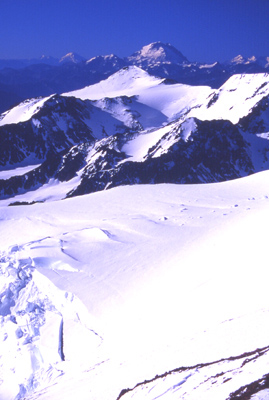 The view south to Aconcagua from high on Mercedario's summit ridge. An unusual view of the north side of the mountain.
We run several expeditions to Aconcagua every year, including ascents by the Polish Glacier. For details see our Aconcagua expedition page.
Neighbouring peaks please see our guidebooks, which are available in English, Spanish, Polish and French editions, direct from us or from all good bookshops and mountaineering shops. There are over six pages of information, route maps and photos in this guidebook.
Ours is the only guidebook to Aconcagua to give any detail of ascent routes on neighbouring peaks.