Plata 5955m
Plata is the highest peak in the Cordon del Plata near Mendoza and is sometimes quoted as being higher than 6000m. The above height was determined by the latest SRTM data and is though to be pretty accurate. The peak is normally climbed from the small ski resort of Vallecitos at 2900m on the east slopes, with a high camp at El Salto.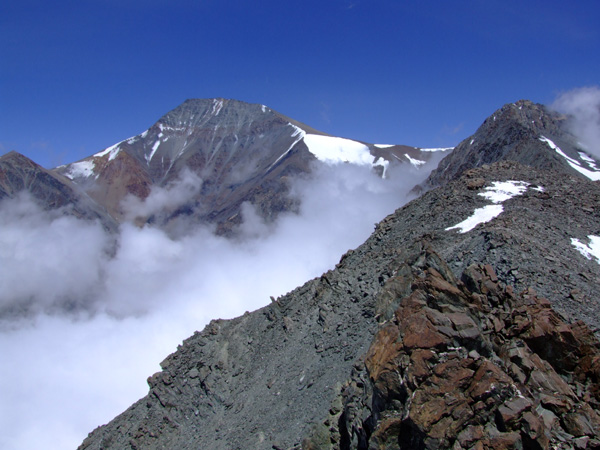 Plata from the summit of Pico Franke, Cordon del Plata.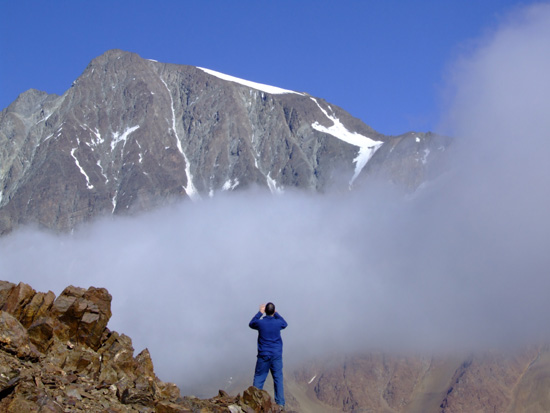 Rincon in the Cordon del Plata.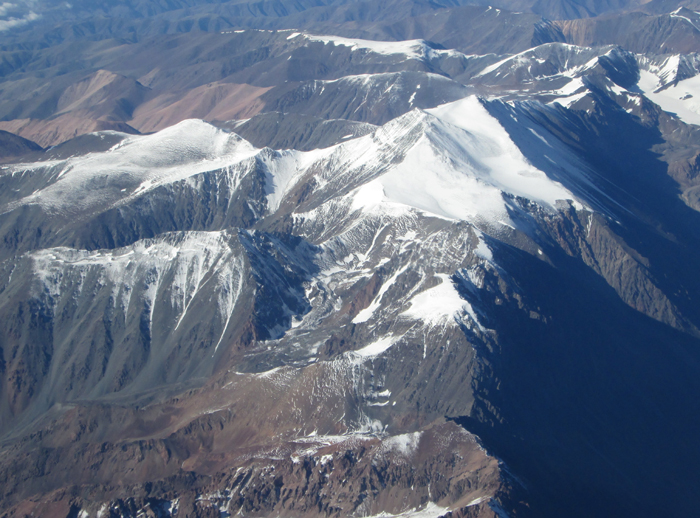 An aerial view of the Cordon del Plata from the north. Plata is the highes lookign peak at the top, centre right. Vallecitos and then Rincon are the peaks lying in front of Plata towards the camera.
We have climbed in the Cordon del Plata on many previous expeditions to Aconcagua, which we run every year. For details of these expeditions please see our Aconcagua expedition page.
---