Nacimiento del Jague 5829m
Nacimiento del Jague is a remote Puna peak just to the east of the very high volcano Pissis. It is an easy ascent technically but is very rarely climbed. We believe we made the first ascent of it with and ANDES group in November 1996.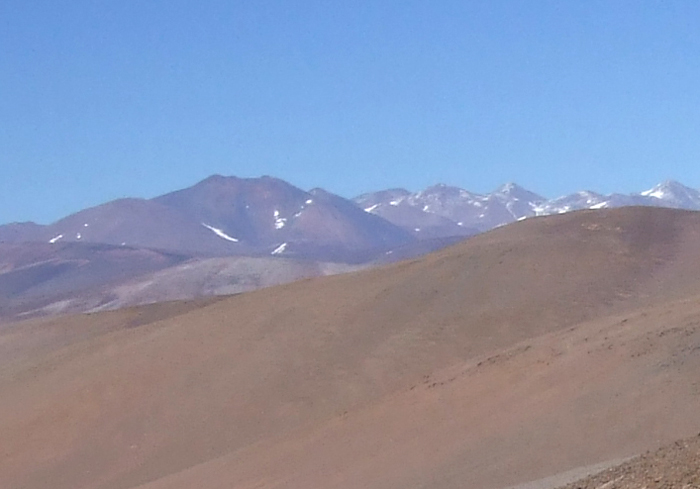 Nacimiento del Jague from above Coipa, with the eastern peaks of the Pissis massif on the right.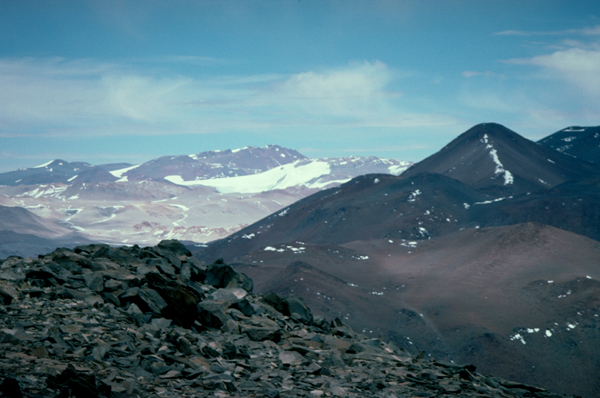 Reclus from the summit of Nacimiento del Jague taken on the first ascent November 1996.
We can organise guided ascents of this peak. For details of how to climb Nacimiento del Jague, Pissis and neighbouring peaks please see our guidebooks, which are available in English, Spanish, Polish and French editions, direct from us or from all good bookshops and mountaineering shops.
Back to Chile and Argentina Info
---