Licancabur 5930m
A high, easy and quite popular peak on the Chile/Bolivia border. The above estimate is from SRTM data, the actual height may probably closer to 5940m. On the summit there are some Inca ruins, including various raised terraces and a few small walls. These date from the time of the Incas when the mountain was used for religious purposes and sacrifices and were the first such ruins to be properly recorded. There is also a spectacular crater lake.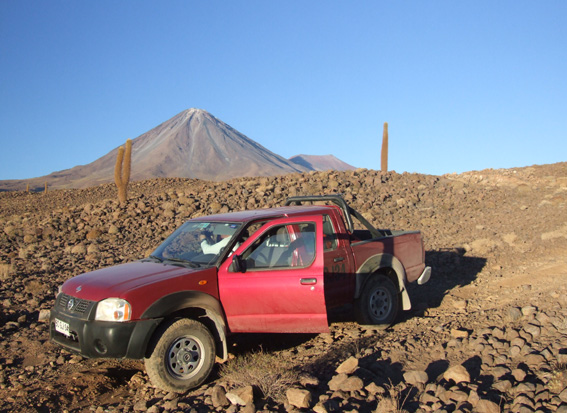 Driving home from Licancabur, San Pedro de Atacama, Chile.
Sunset on Licancabur from the Valle de la Luna, San Pedro de Atacama, Chile.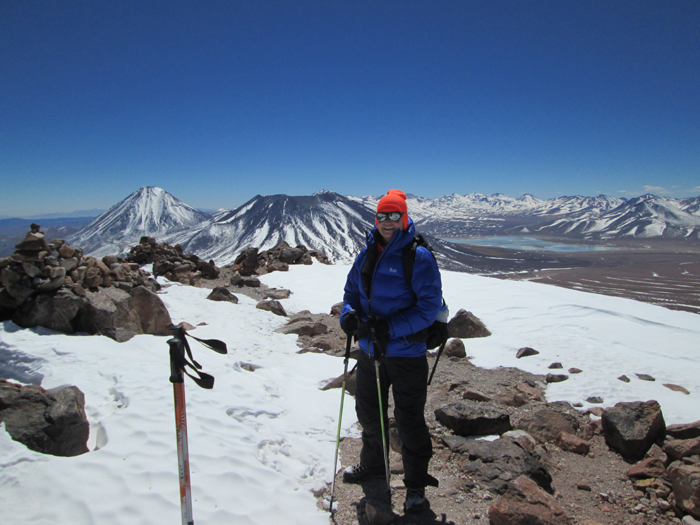 On the summit of Toco, looking towads Licancabur and Juriques.
We have run successful trips to Licancabur in the past and can easily do so again.
Back to Chile and Argentina Info
---