Leon Huaccanan (Cordillera Raura) 5421m
Leon Huaccanan is an easy peak at the northern end of the Cordillera Raura, with great views form the summit to the Cordillera Huayhuash peaks.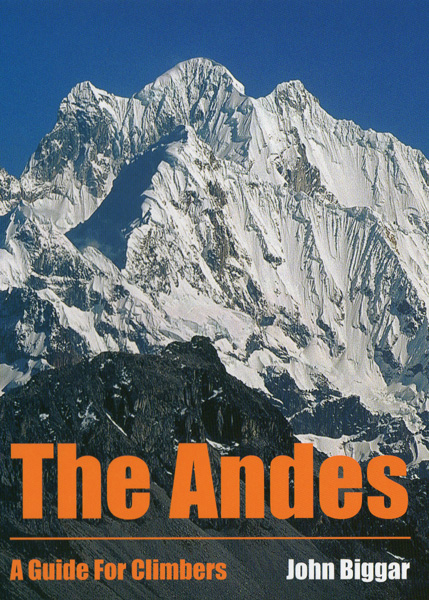 The view of the central Huayhuash peaks form Leon Huaccanan was used on the cover of the third English edition of our guidebooks!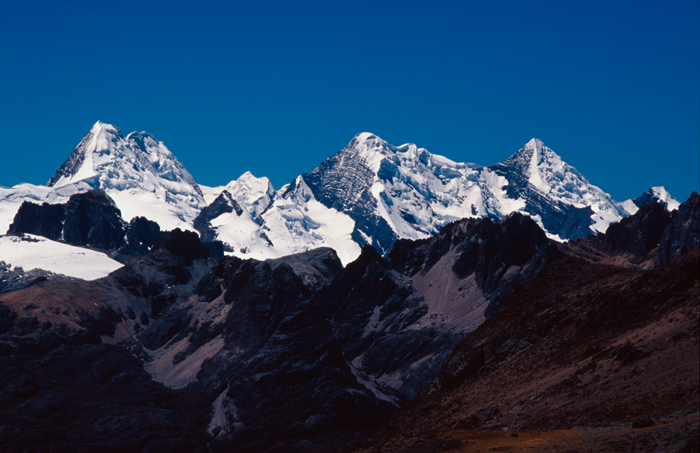 Cule, Santa Rosa and Yarupac from the summit of Leon Huaccanan which lies to the north west, Cordillera Raura, Peru.
We organise guided ascents of peaks in the Cordillera Raura including Leon Huacannan. Please see our guidebooks, which are available in English, Spanish, Polish and French editions, direct from us or from all good bookshops and mountaineering shops.
---