Alto Toroni 5995m
Also known as Cerro Sillajguay or Sillajhuay, Alto Toroni is an easy and scenic peak on the border between Chile and Bolivia. It lies near the very small Chilean settlements of Lirima and Cancosa. There is a large man-made platform on the summit, presumably of Inca origin.
My ascent in 2013 was the first to report the ruins I found on the summit, which were unmissable!. So it may have been a first ascent since the time of the Incas, although the cairn on top of the platform appeared to be modern to me.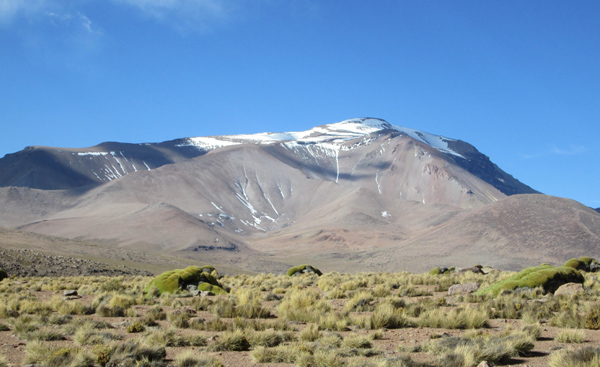 Alto Toroni from the west, above Chaviri.
Two more pictures of the summit ruins.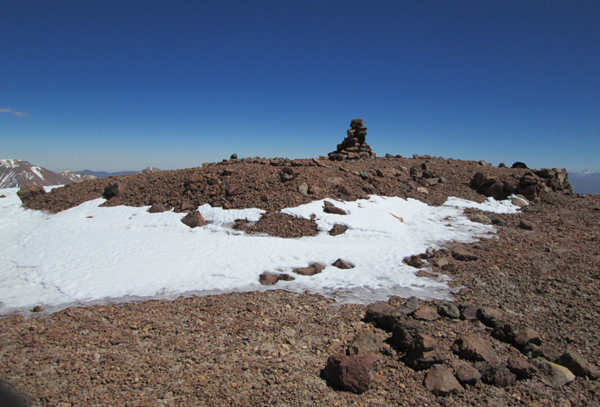 We can organise guided ascents of this peak. For details of how to climb it and the neighbouring peaks, please see our guidebooks, which are available in English, Spanish, Polish and French editions, direct from us or from all good bookshops and mountaineering shops.
Back to Chile and Argentina Info
---