Photos from the latest ANDES expeditions
Chachani, Pichu Pichu & Solimana 2015
First Ascents in Peru 2015 - links through to our "Firsts" page
Bolivia Ski Explorer 2014 - links through to our "Firsts" page
Brazilian Climber & Scrambler 2008
---
Chilean Ski Explorer 2016

There was a bit of a lack of snow in the Andes this year after a dry winter and (maybe) a warm spring. Snow lines were a few 100m higher than normal on many of the peaks we are familiar with. Resorts had already closed and we had a few longish walks to get up to the snow. Conditions were not really helped by one of our main target peaks, Volcan Chillan, erupting a week before we arrived, and again the day after we skiied it.
Climbing Volcan Villarrica. Too icy to use the skins, although after a few hours it had softened up enoguh to give a good long 1300m vertical run back to base.
Skiing on Volcan Lonquimay.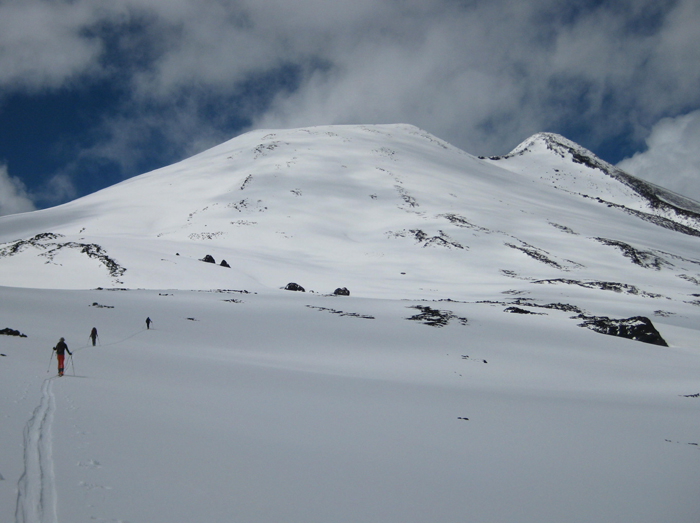 Skiing on Volcan Casablanca, Chile.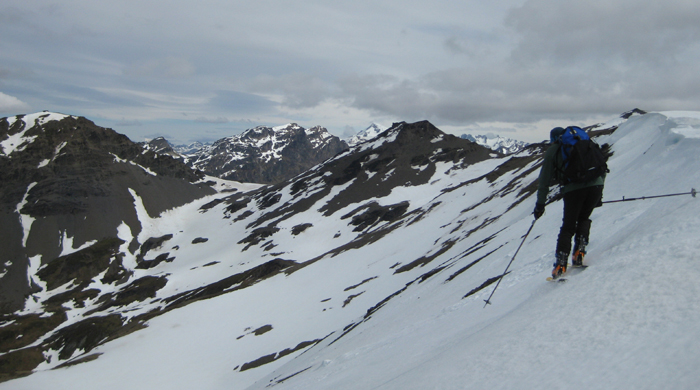 Skiing on an unamed peak, Cordilera Darwin, Tierra del Fuego, Argentina.
More pictures available on our ANDES Facebook page at:-
https://www.facebook.com/57972823345/photos/?tab=album&album_id=10154598282618346
---
Puna and Ojos del Salado 2016

Our March 2016 trip to the Puna de Atacama of Argentina and Chile was very successful, with almost all of our clients making all of the summits we attempted. We climbed Laguna Blanca Sur 5912m, Laguna Blanca main peak 6012m and also the South Summit of Laguna Blanca at 6001m. Finally three of us went on to climb the worlds highest volcano, Ojos del Salado, 6893m.
However we were looking for unclimbed peaks in the Laguna Blanca massif, and in this we were less successful. We found records on both the possible unclimbed summits we climbed that indicated others had been there before us. In both cases they thought they were on the highest peak in the range! To be fair, there were also Inca ruins and firewood on both of these summits, including a huge 6m x 12m burial platform at 6001m on Laguna Blanca South Summit, so we could only ever have made a first modern ascent.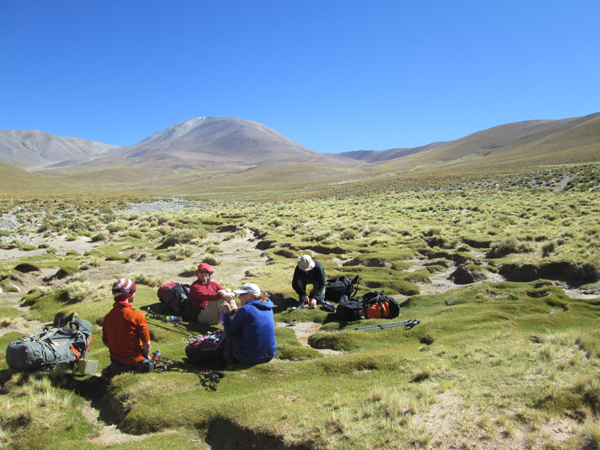 Approaching the high camp on our first big peak, Laguna Blanca Sur.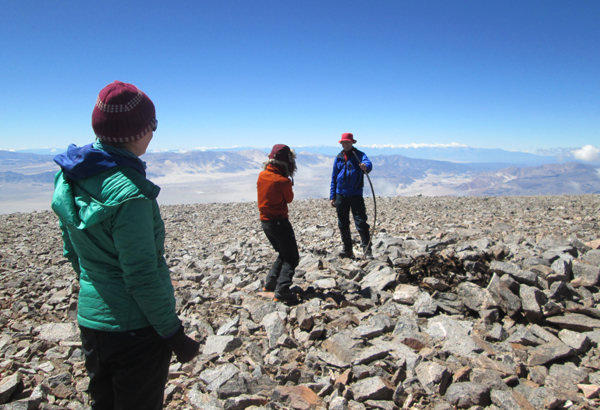 A pile of Inca firewood on the summit of Laguna Blanca Sur, 5912m.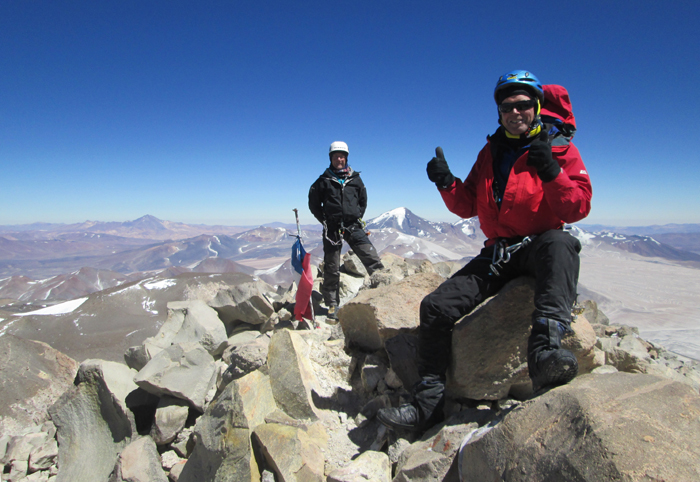 Clients on the summit of Ojos del Salado, March 2016.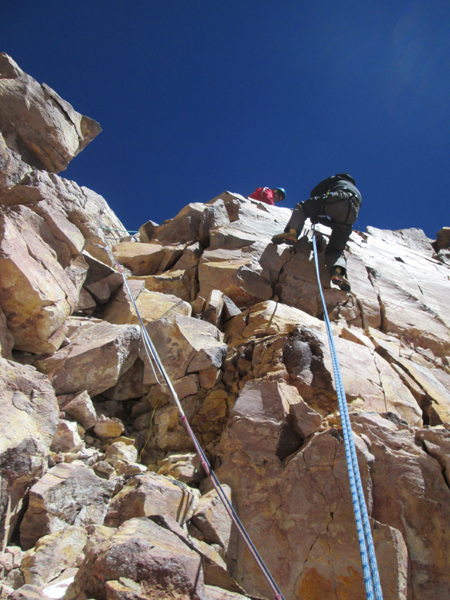 Abseiling back down the short pitch at 6850m on Ojos del Salado.
---
Well we had a great trip anyway, but we had no realistic chance of getting to the summit of Aconcagua due to some exceptionally stormy weather. We only got as far as the 5000m camp... watched another expedition battle upwards in dreadful weather for an hour two then bailed out with them. Three days later, while still walking out form the mountain the weather was even worse. Consolation prize was a barbecue cooked up by the guardaparques, plus an extra night relaxing in Mendoza.
Sunrise at our acclimatisation camp in the Cordon del Plata.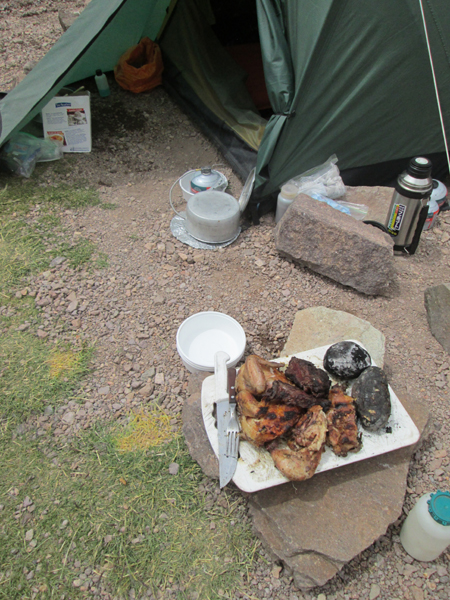 The guardaparques at Casa de Piedra cooked us a great barbeque!.
Stormy times on Aconcagua the day we finally left the mountain.... we did not make the summit and neither did any other expeditions in that last week of January 2016.
---
Chachani, Pichu Pichu & Solimana 2015
An expedition to some of the big volcanoes around Arequipa, that followed on from our First Ascents trip to the Cordillera Huanzo in June 2015.

Thom on his 20th Andean 6000m summit in June 2015. Chachani in southern Peru. There are only a dozen or so people in the world who have climbed this many Andean 6000m peaks, and Thom has climbed all 20 of his Andean 6000m summits with our business.
Volcan Misti from the summit of Pichu Pichu, southern Peru. We climbed this peak after a very unseasonal snowfall dropped about 10cm of snow overnight.
---
Guallatiri 2015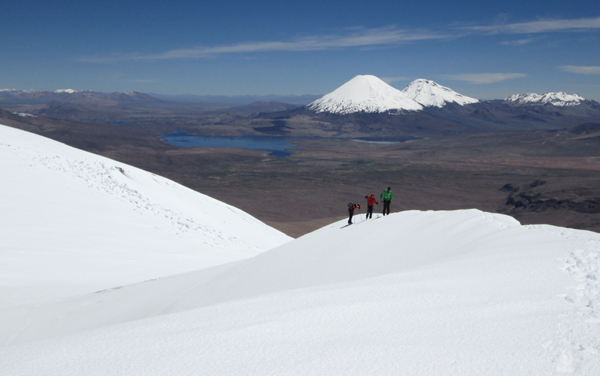 Approaching the summit of Guallatiri on our February 2015 expedition.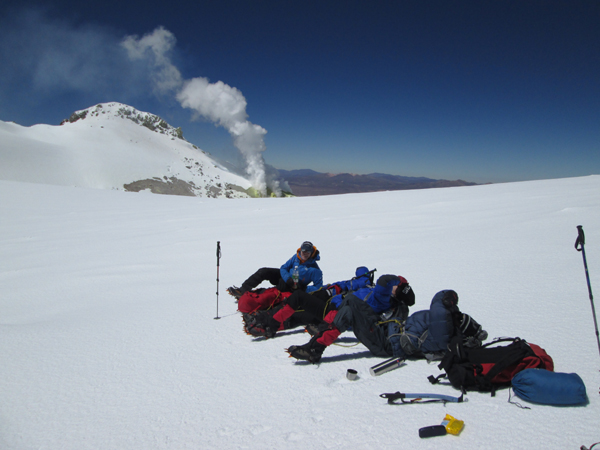 Resting just below the summit of Guallatiri, while we wait for the second rope to catch up!
---
Chilean Ski Explorer 2014
We had a very successful trip to Chile in October 2014, skiing five big volcanoes and having almost no rain. We skiied to the tops of Lonquimay, Sierra Nevada, Villarrica, Antuco and Volcan Chillan, as well as having good days out on shorter hills like Cautin, the Cordon de los Mellizos and a failed attempt on Volcan Llaima early on the trip.

Skiing up Volcan Llaima near the start of the trip.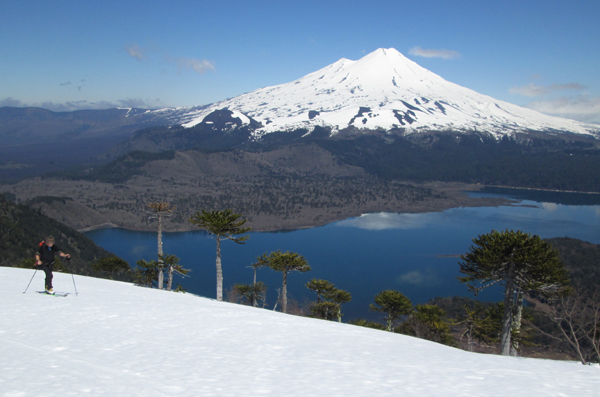 A beautiful day in October 2014, skiing along the ridge towards the peak of Sierra Nevada, with Volcan Llaima in the background.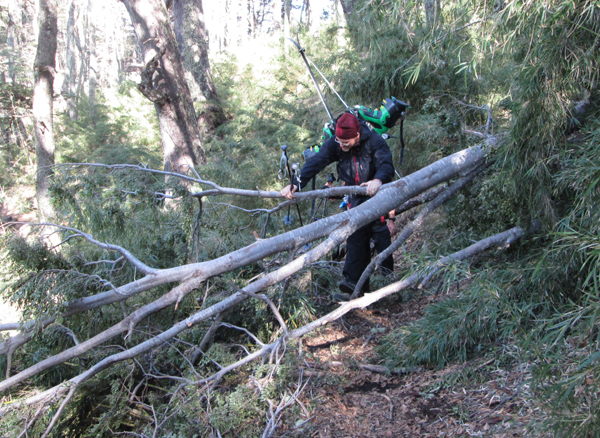 A bit of "combat skiing" was required to get up through the trees and bamboo to the snowline on Sierra Nevada.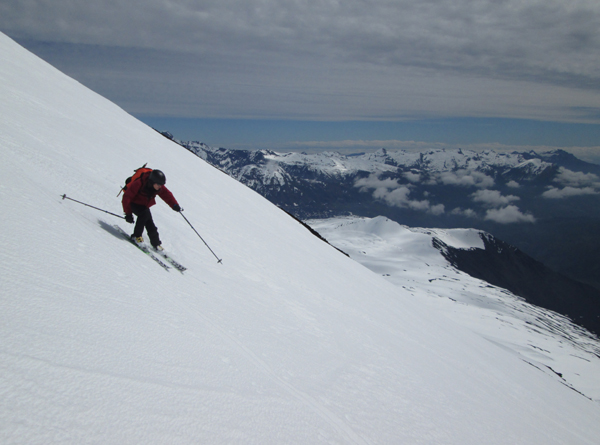 Skiing down Volcan Antuco, October 2014.
---
Chilean Atacama 2013
A private trip to the Chilean Atacama in September 2013.
Toco at 5605m was our highest peak. Seen here in the background from the warm and sunny streets of San Pedro de Atacama.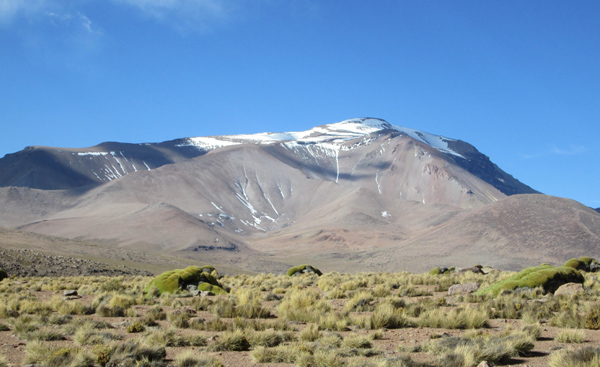 Alto Toroni turned out to be a very interesting mountain on the Chile-Bolivia border. I was not sure if it had ever been climbed before, there was certainly no recorded ascent anywhere. However on reaching the top it soon became clear that the Inca's had been there over 400 years ago, and built a substantial platform and some walls and pathways on the very summit, probably for religious reasons.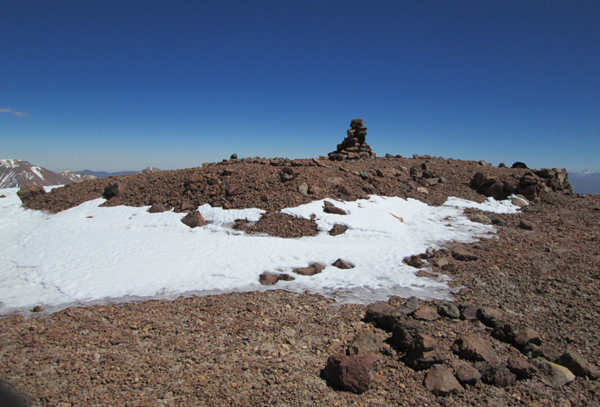 ---
Patagonia Ice Cap 2011
Our November 2011 expedition onto the southern Patagonian ice-cap had some pretty turbulent weather to say the least but David Roberts did get his camera out on a few of the better days and took some fabulous pictures. Thanks.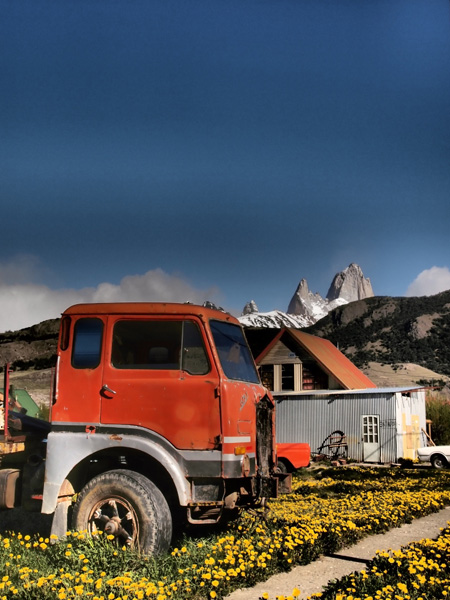 The peak of Fitzroy form the village of El Chalten.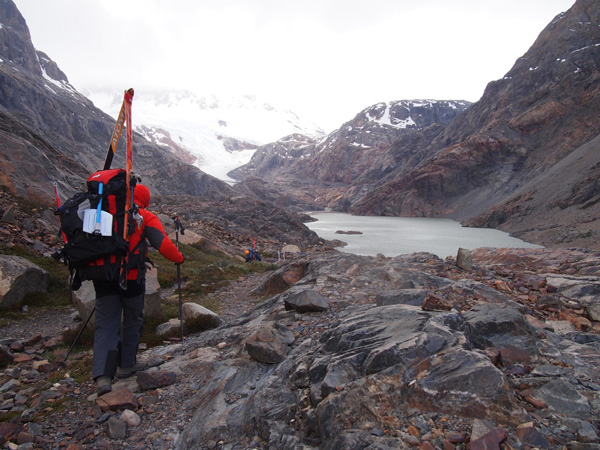 Approaching the Marconi glacier and Lago Electrico in poor weather.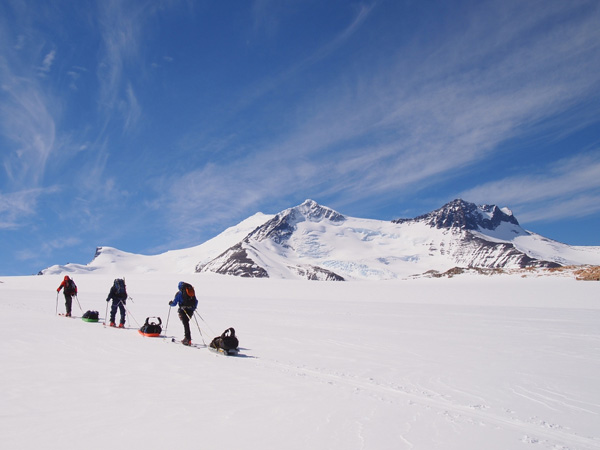 Conditions get better as the group heads towards Paso Marconi and the first objective - Gorra Blanca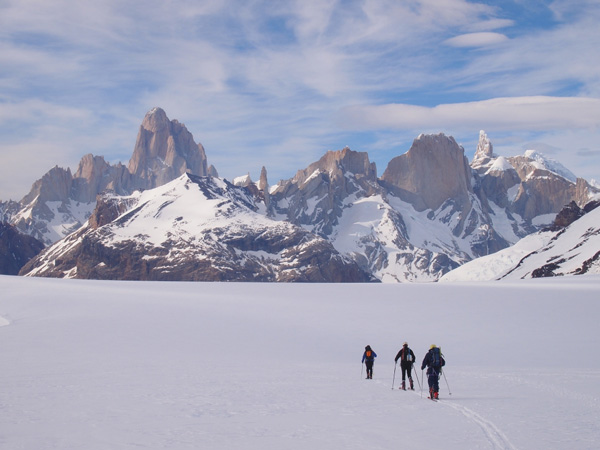 and the views get better too.!
---
Brazilian Climber & Scrambler 2008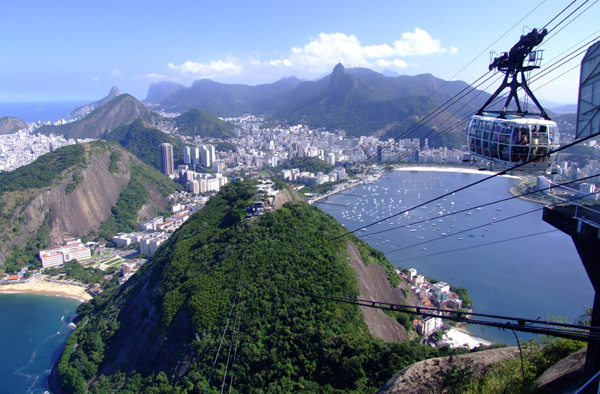 The perfect weather on day one, when we climbed the Sugar Loaf in Rio de Janeiro, continued for two weeks...!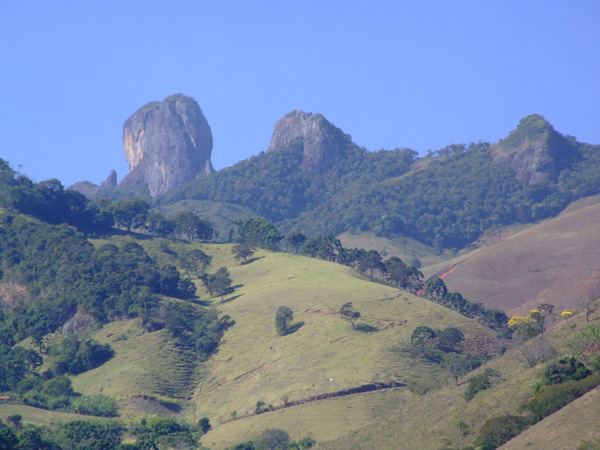 Spectacular scenery and more sunny weather at the Pedra do Bau.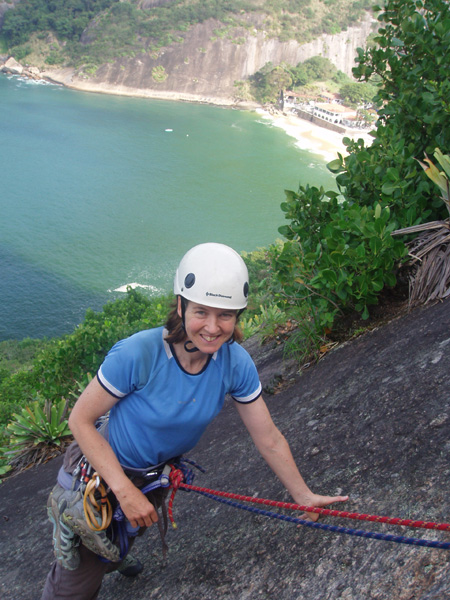 Climbing above the beach.!